That was a beautiful and tasty salad wasn't it? 2 MONTHS AGO, right? SORRY! This supermom got caught up in BEING Supermom though so I haven't blogged like I should. Nor have I worked out like I should, but I have been getting in exercise when I can and I'm maintaining my loss.
So, what have I been doing? Well I've been chasing pigs. That's right...pigs. My son raises a pig for the Duchesne County Fair each year and you've got to walk the pig every night for exercise and to get it ready to show. And you have to keep it moving and keep it out of the flowers, off the deck, out of the feed room, in the yard...that sort of thing. So, I chase pigs for exercise. Good times.
My 5 year old was videoing this, btw....
Next year I will NOT look like that as I chase hogs. I guarantee it.
Here is Hogzilla, by the way. A lovely near 300 lb bluebutt hog for the fair. Funny....I'm trying to get his weight up to where mine is now.
My 11 year old is raising a lamb as well this year. The lamb is hilarious. He is pesky and would love to come right in the house if I'd let him.
We've also gotten a new dog and we have to chase her around a bit as well, but mostly she just likes her boy: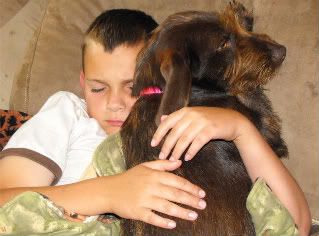 I've also been mowing the lawn. It's rather large. My son and the lamb have helped quite a bit too though.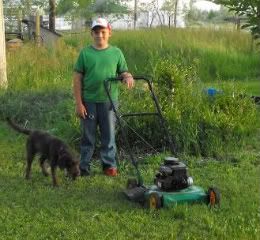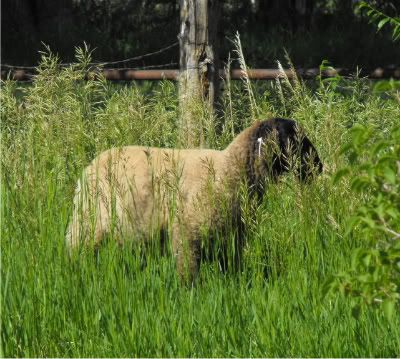 There has been a lot of baseball and softball. I coached my daughter's team and watched many of my boys' games.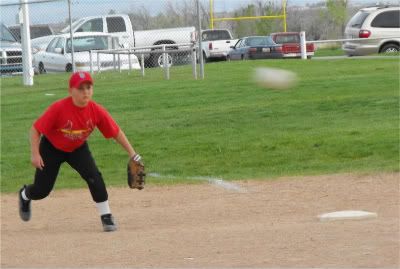 That's my guy in the black t-shirt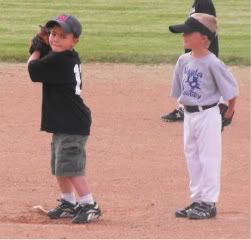 My beautiful daughter was baptized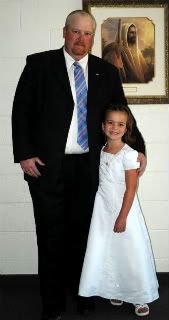 and there was a kid's rodeo where we gained several new pets....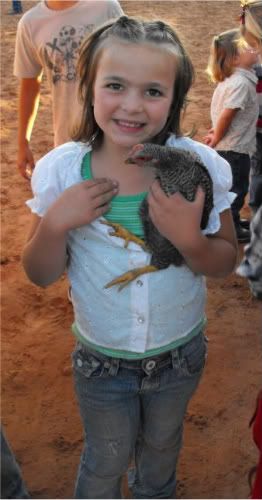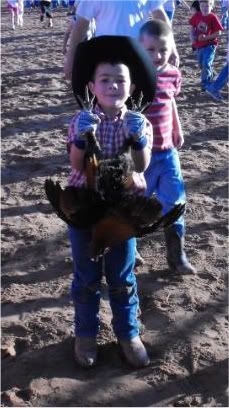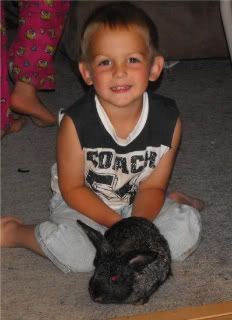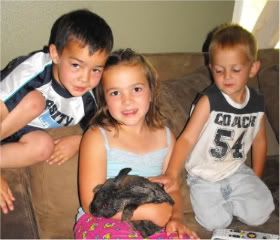 I'm jump starting the whole Healthy Edge thing though so don't count me out! I have started a new regimen and eating plan so stay tuned to hear all about the new additions and deletions I'll be making. Busy mom here, trying to find the balance between family and work and not finding a whole lot of time for ME. But, I'm not going to let my lifestyle choices affect my children's busy, healthy, and active schedules. Stay tuned....